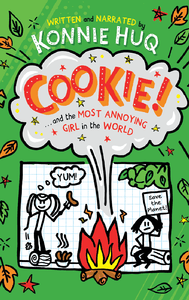 Konnie Huq's hilarious heroine, Cookie, is back and even more full of smarts and girl power than before --  this time with a side of saving the planet. 
In her second brilliantly funny story, science-mad Cookie is ready to save the planet!
When Cookie finds herself with two tickets to see pop-star Aliana Tiny, Suzie Ashby suddenly wants to be her best friend. One small problem - Suzie is the most annoying girl in the world. UGH!

So how is that Cookie manages to fall out with her real friends Jake and Keziah and become best buddies with Suzie instead? 
Author: Konnie Huq
Running time: 3 hours
Content type: Stories
Age Range: 5-8,8-12
Language: English