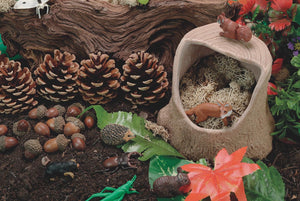 This realistic tree stump is a perfect habitat for limitless woodland and enchanted world play. With hiding places and platforms, children will enjoy making the ideal home for their forest and magical characters. Made from a durable stone and resin mix, it can be used for outdoor play in leaves, mud, sand and water.
This small world prop stimulates storytelling, language and vocabulary development.
Measures 135mm high.
Safe for age 2+.