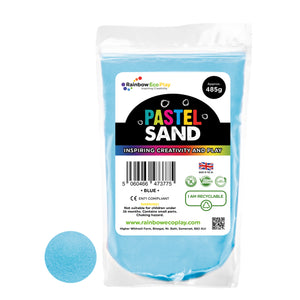 This amazing coloured craft sand is a 100% natural mineral sand using clean, safe and environmentally friendly ingredients.
100% natural mineral and biodegradable sand – an eco-friendly alternative to glitter and coloured craft sand containing micro-plastics.
Ideal for small world play, messy play activities and craft projects.

Gluten free and vegan friendly.

Supplied in resealable, reusable and recyclable 485g Bag