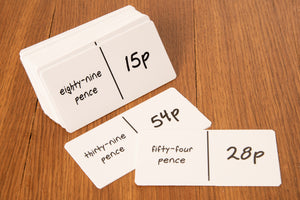 A 24-piece domino game to promote recognition of different coins and their values. Players must match a written value to the correct pictoral coin representation.

The simple game play of dominoes ensures every child is engaged and has a chance to win - fun to play over and over again! Learning is reinforced and children gain mathematical fluency.
Domino size 60 x 120mm.
Dominoes made from hard-wearing plastic.