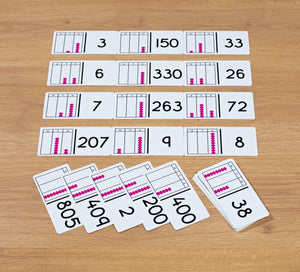 A 24-piece domino game to consolidate knowledge of place value and the structure of the base ten number system. The simple game play of dominoes ensures every child is engaged and has a chance to win - fun to play over and over again! Learning is reinforced and children gain mathematical fluency.

An ideal resource to help teachers assess the level of a child's understanding.
Domino size 60 x 120mm.
Dominoes made from hard-wearing plastic.