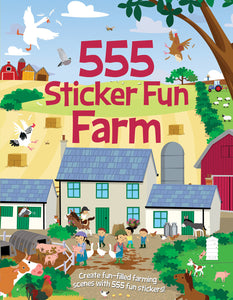 Complete colourful and exciting scenes with over 500 stickers to choose from!
From tractors busy at work to naughty piglets and greedy goats, get ready for sticker fun down on the farm. A perfect title for little animal fans!
Mess-free fun ideal for on-the-go. Easy to peel stickers means 555 Sticker Fun books can be taken anywhere at anytime!
24 action-packed scenes
56 pages
Age 5+